LED TECHNOLOGIES
We are offering the world's best LED Module!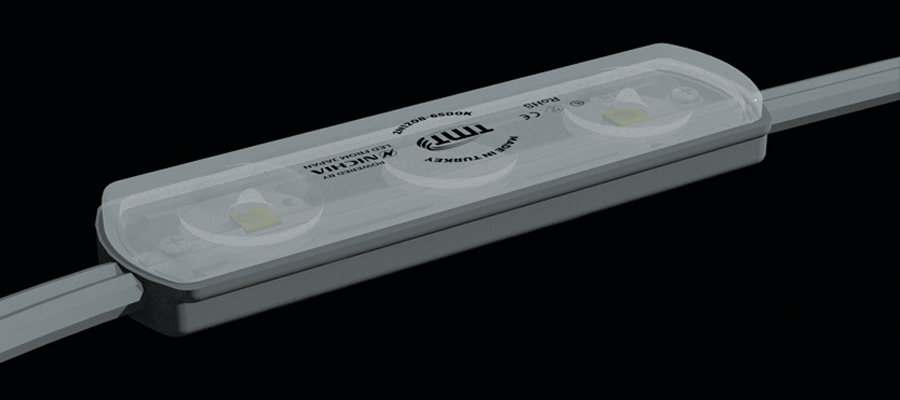 TMT manufactures first own LED sign module in Turkey. We use the world's best LED chips from Nichia...
TMT LED sign modules have 40% more lumen to another sign modules, and also have 20% less power consumption.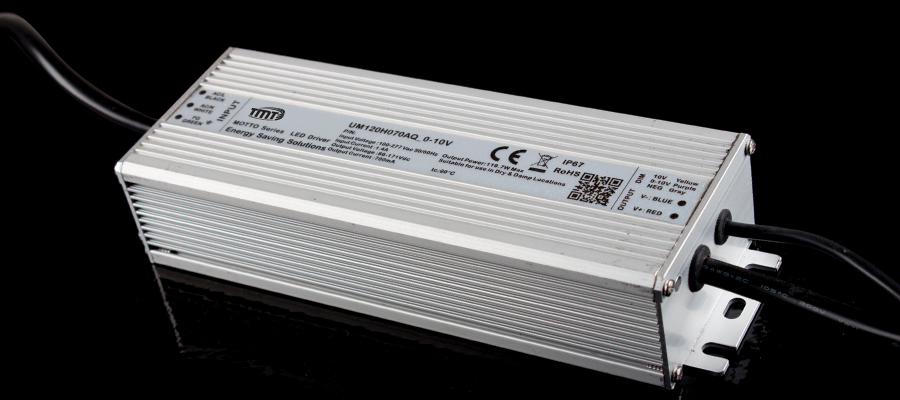 You can use our LED drivers easily for outdoor advertisement and architectural applications long time.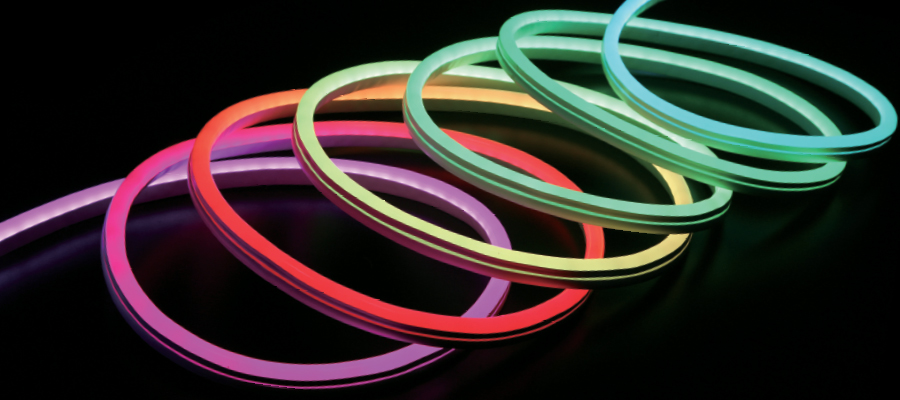 Suitable for signage and architectural projects, Double sided or 360 degree lighting, Most Advanced SMD technology, High temperature resistance, Very flexible for motifs and shapes, Compact and light weight
Our LED modules uses Nichia LEDs.
Up to 147 Lm/W efficiency
Increase your energy saving on your channel letter projects.
You can reduce your module count with bigger than 150° beam angle.
Always 25% more lumen, 30% more power saving.
Direct replacement for 1.2W standard industrial LEDs.
TM21 standards and LM 80 >60.000 hours 100.000 hours
5 years warranty.
IP68.
PCB
2oz Copper
FR4 Double Layered
Body Material
Body: ABS
Optic: PC
Joint
Ultrasonic Welding
Cable
Tin Plated
Copper wire
Adhesive Tape
Orafol

| Code | Color | Lumen | Efficiency | Power | Angle | Input Voltage | Max. Connection |
| --- | --- | --- | --- | --- | --- | --- | --- |
| 2N1208-6500 | 6500K | 120 Lm | 147 Lm/W | 0.84 W | 155 ° | DC 12 V | 25 |
| 2N1208-4000 | 4000K | 120 Lm | 147 Lm/W | 0.84 W | 155 ° | DC 12 V | 25 |
| 2N1208-3000 | 3000K | 111 Lm | 138 Lm/W | 0.84 W | 155 ° | DC 12 V | 25 |
Geleneksel güç kaynakları, dış mekân LED uygulamaları için, birkaç sebepten ötürü uygun değildir. İlk olarak, geleneksel güç kaynakları sabit voltaj üretirken, ledlerin sabit akıma daha uygun olmaları; ikinci olarak da, çoğu güç kaynağı 40°C'lik bir ortam sıcaklığına kadar çalışacak şekilde tasarlanmıştır. Fakat LED sürücülerin uzun süre çalışabilmesi için birçok iç ve dış mekân uygulamasında 60-70°C'lik bir sıcaklığa kadar çalışabilmesi gerekmektedir. Ayrıca birçok endüstriyel güç kaynağı, çoğu dış mekân LED lambalar için gerekli olan suya dayanıklılık ve yıldırıma karşı koruma gibi özellikleri barındırmaz.
Dış mekan uygulamalarınızda rahatlıkla kullanabileceğiniz LED sürücülerimiz ile işlerinizde LED'lerinizin uzun süre, yüksek performans ile sorunsuz çalışmalarını sağlıyoruz.
Aşağıdaki tabloda en sık kullanılan LED sürücülerimizi görebilir, LED sürücülerimiz ile ilgili geniş bilgi almak için lütfen LED Sürücü Kataloğunu isteyiniz.
Model
Giriş Voltajı
Çıkış Gücü
Çıkış Voltajı
Çıkış Akımı
Ağırlık
Boyutlar
(GXDXY) MM
Sertifika
Koruma
Ip Sınıfı
Paketleme
PV-12200
170-250V / 90-130V
200W
12±0.5V
16.7A
1.63Kg
272X68X55
CE
ROHS
Aşırı yükleme
Aşırı Gerilim
Yüksek Sıcaklık
Kısa Devre
IP 67
8 adet / kutu
PV-24200
24±0.5V
8.3A
PV-12150
150W
12±0.5V
12.5A
240X68X54
PV-24150
24±0.5V
6.25A
PV-12100
170-250V / 90-130V
100W
12±0.5V
8.3A
1.28Kg
178X68X54
10 adet / kutu
PV-24100
24±0.5V
4.16A
PV-05100
5±0.5V
20A
PV-12060
170-250V / 90-130V
60W
12±0.5V
5A
0.96Kg
155X68X54
PV-24060
24±0.5V
2.5A
Tabela ve mimari projeleriniz için son derece uygun neon görünümünde yeni nesil LED Neon Sistemleri TMT kalitesiyle sizlerle buluşuyor.
LED Neon sistemleri farklı çeşitlerde ve voltajlarda olmakla birlikte her modelin kendine özel kesim ölçüsü vardır.
50 metrelik rulo halinde satılan LED Neon ürünlerini isterseniz kesim ölçülerine göre metre bazında da satın alabilirsiniz. LED Neon sistem ürünlerinin yanında isteğinize özel şekillendirebilmek için çeşitli aparatları da mevcuttur. Bağlantı iğneleri, bağlantı sızdırmazlık adaptörü, bitiş adaptörü, 220V kablo başlangıcı gibi tüm ekstra aparatları da firmamızdan temin edebilme şansınız vardır.